Treat Your Crew: Therapy Insights Box of Goodies and/or a Treat and Learn

For graduate schools, hospitals, rehab facilities, and clinics
We you invite you to sign up your crew (minimum of 5 people) for either a free goodies box or a free treat and learn over Zoom (or both!)
We are here to support you. We invite graduate school cohorts and clinical teams in hospitals, rehabilitation facilities, and clinics to sign up!

---
We are passionate about helping PT/PTA, OT/COTA, and SLP clinicians succeed by empowering them to be lifelong learners and providing high-quality resources to help them save time and change lives.
What is Therapy Insights and who do we serve?
Therapy Insights creates evidence-based, accessible education handouts, research summaries, therapy materials, and continuing education courses that make it possible for SLPs, OTs, COTAs, PTs, and PTAs to save time and change lives.
What's in the Goodies Box?
Yummy treats and fun, inspirational therapy tools from our library.
What's the treat in Treat and Learn?
Therapy Insights will have donuts delivered to your department building or facility.
What's the learn in Treat and Learn?
Therapy Insights will lead a presentation about a topic of your choice, segueing into an overview of Therapy Insight's resources that serve clinicians. Topics we offer include:
For students: Diving Into the Field with Coordination and Grace: Resumé writing tips, CFY interview tips, and why you'll never be boxed in when you have a passion for learning
Health Literacy: Eliminate the phrase "non-compliant" and empower informed patient choice
Let's Co-Treat: 20 easy-to-implement and meaningful interdisciplinary (PT/OT/SLP) treatment ideas (beyond standing and playing a card game)
Trans-disciplinary Care: How clinicians can build bridges for nursing, dining, and activities staff to be therapy allies
Is the presentation in person?
No, we will meet your team virtually over Zoom. The presentation is live.

Is it free?
Yes! Therapy Insights will cover all costs.
What's the plan?
Donuts will arrive 15 minutes before the presentation.
Schedule:
1-hour presentation schedule:
0:00-0:03 - Introductions and Donuts
0:03-0:40 - Presentation
0:40-0:50 - What Therapy Insights offers
0:50-1:00 - Questions
30-minute presentation schedule:
0:00-0:03 - Introductions and Donuts
0:03-0:20 - Presentation
0:20-0:25 - What Therapy Insights offers
0:25-0:30 - Questions
---
Who is leading the presentation?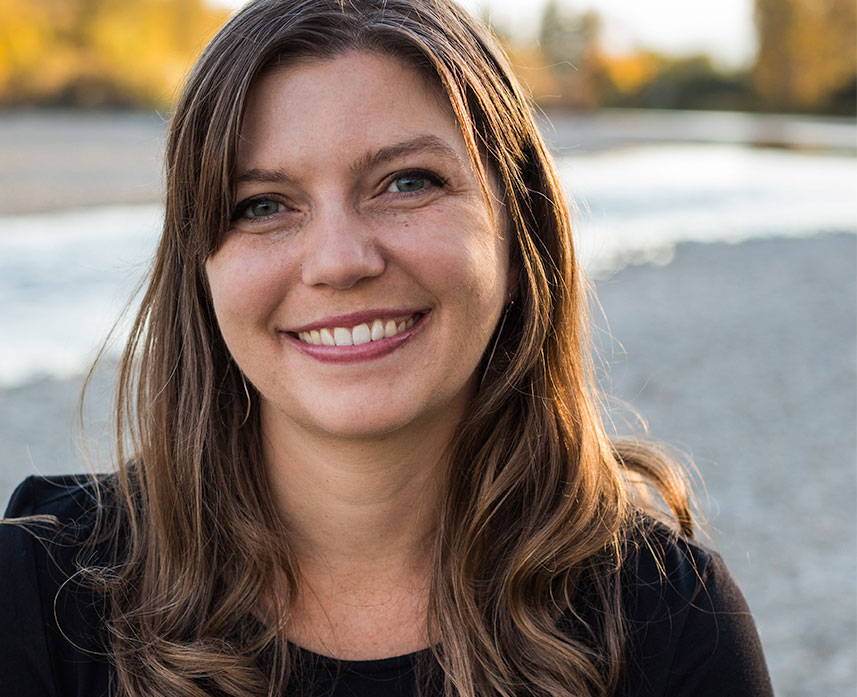 ---
I'm Megan, the founder of Therapy Insights. As a clinician myself, I know all the pain points of this job: Never enough time to gather resources, getting burned out after using the same materials over and over, and wanting to implement evidence-based practice but never having enough affordable access to the research or the time to spend combing through it all.
Therapy Insights was inspired by my 8 years as a science communicator with scientists around the world. I returned to grad school later in life to pursue a degree in speech-language pathology. I remember the moment when I realized that I needed to create Therapy Insights: It was when I saw this handout in my therapy closet at my first job: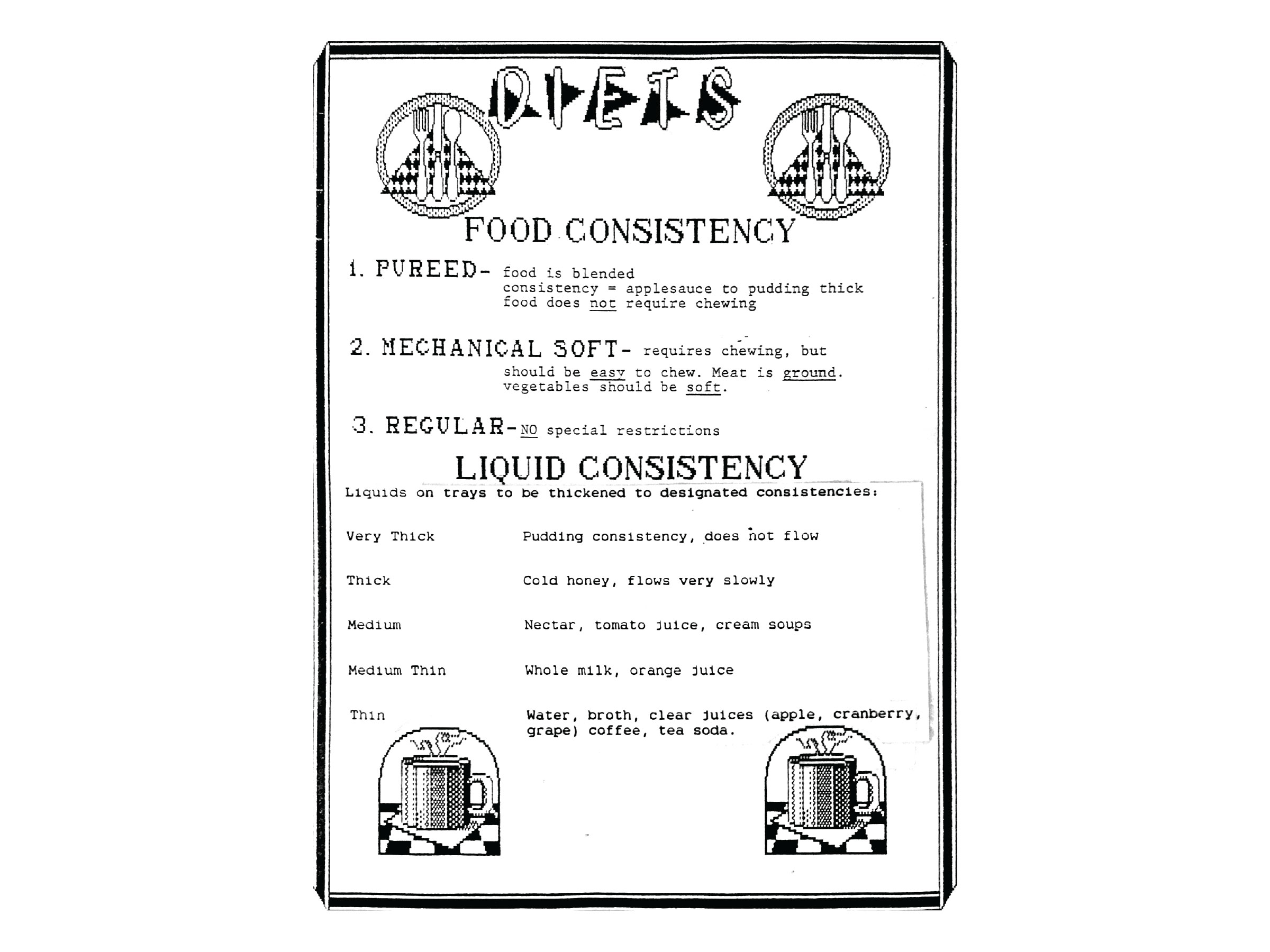 I absolutely knew that I could not, in good faith, actually share this with a patient. Using my background in science communication and graphic design, I started making handouts for my patients that were A) beautifully crafted, B) evidence-based, and C) accessible and informative.

And here we are: Serving up fresh handouts, clinical tools, continuing education courses, and research summaries for OT/COTA, PT/PTA, and SLP experts. We release new digital downloads, live continuing education courses, and new Article Snapshots every month. We provide beautiful, expertly crafted resources so that clinicians can feel confident each time they start a new therapy session that their patients will feel cared for, inspired, and valued.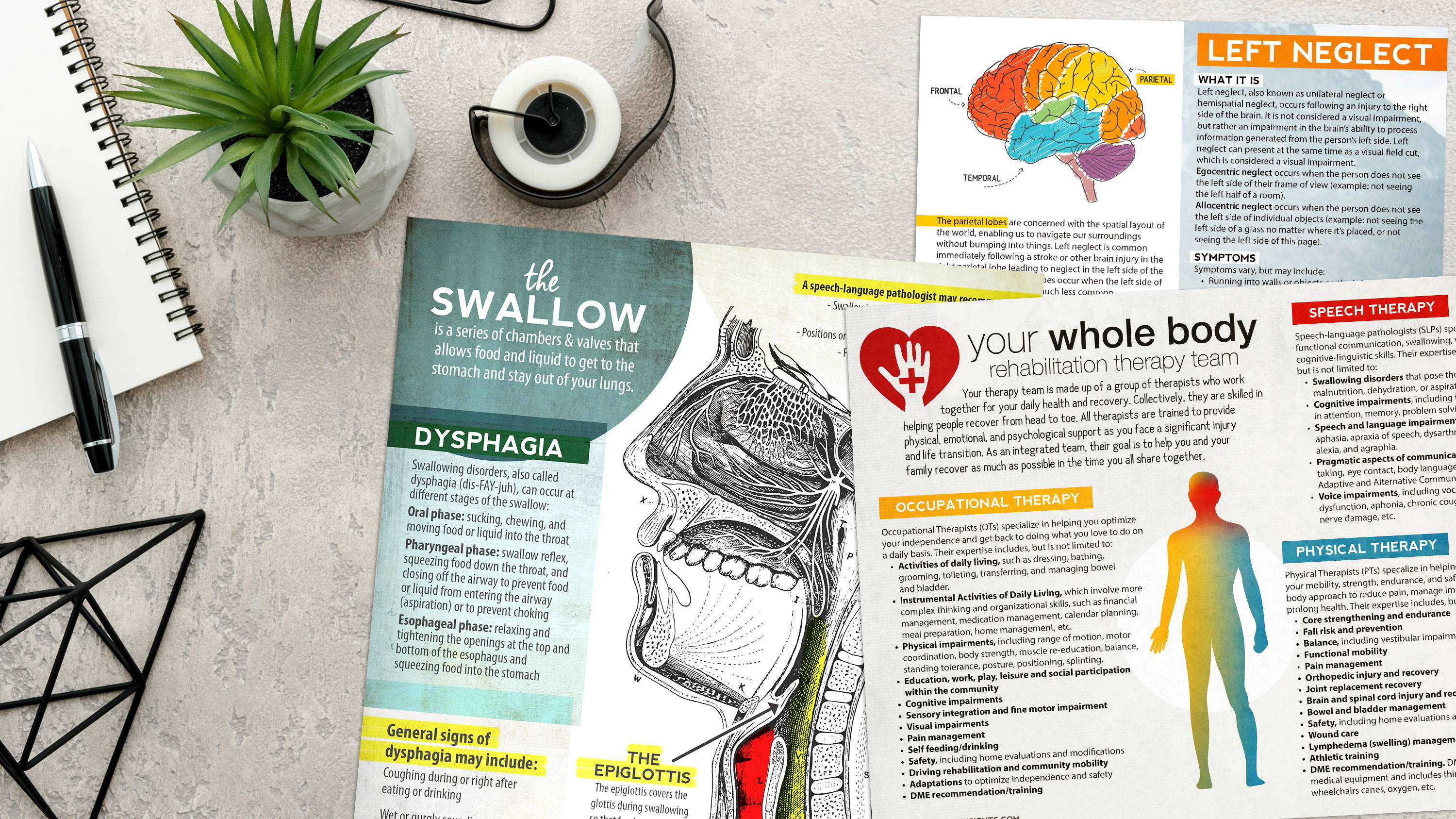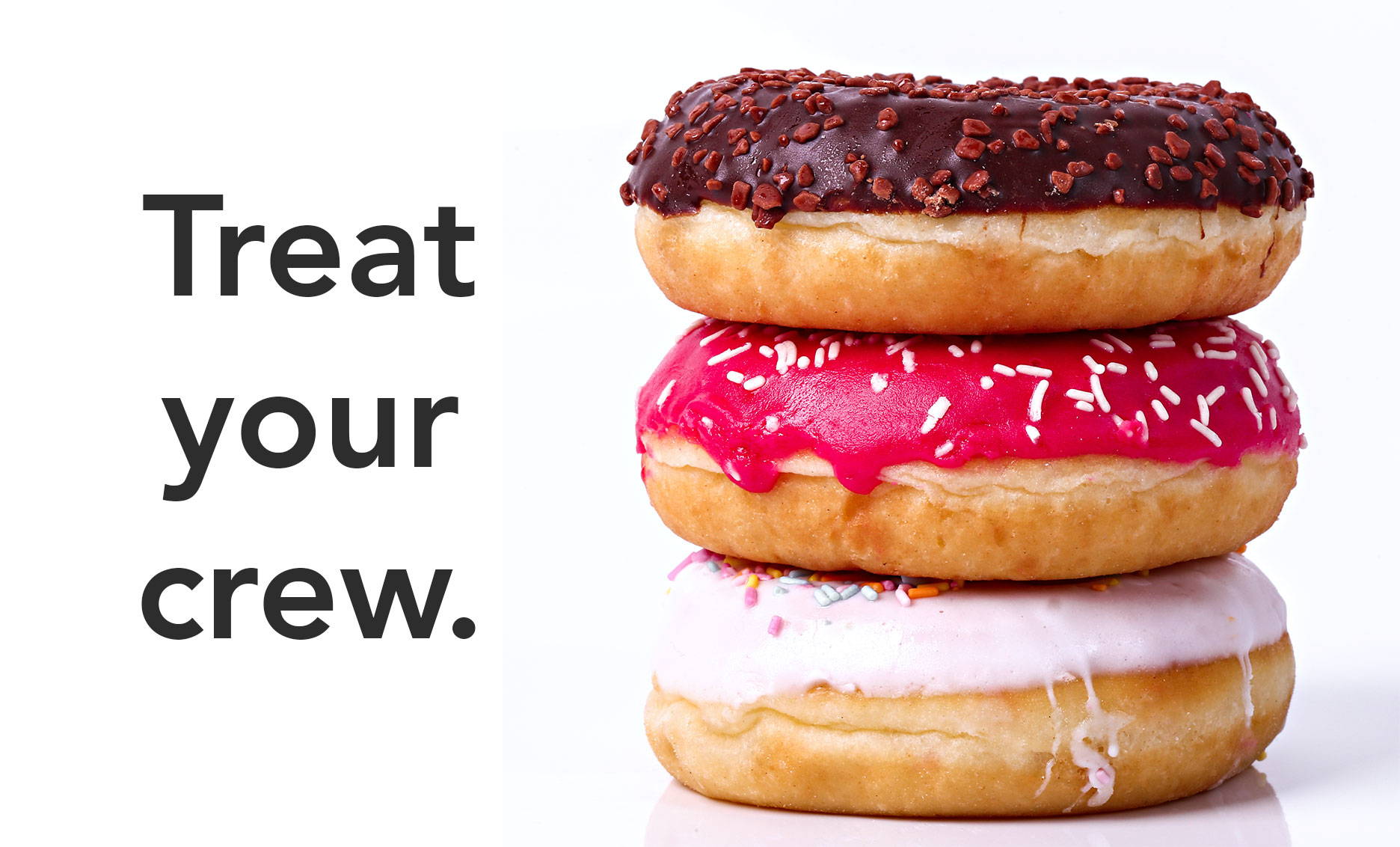 ---
We are here to support you.
Sign up your crew for a free goodies box, treat and learn, or both!
Sign up using the form below.
---
Simply fill out this form below and we will be in contact with you. Please note that we limit this to 10 groups per month. We will get you on the schedule as soon as possible!
---
Thank you.

We are all in this community together. We are committed to supporting all clinicians and are grateful that you're a partner in our mission.