Course
Presented by Shweta Subramani, PT, MHS, CLT, Ross Eckstein, DPT, OCS, and Troy Adam, DPT
Access Pass
Member Exclusive
Course Description
This course covers how to use the following resources from the Therapy Insights library: Tips for Keeping Your Cartilage Healthy, Heart Rate Variability Monitoring, Dry Needling for Lateral Epicondylitis, How and When to Calculate Ankle Brachial Index and Symptoms and Differentiation of Leg Pain.
Adult
PT
Aging
Arthritis
Cardiovascular Disease
Nervous System Conditions
Orthopaedics
Meet Your Presenter
Shweta Subramani (host) has a passion for geriatrics and has experience working in skilled nursing and outpatient pulmonary rehabilitation. She is the past vice chair and current secretary of the APTA Geriatrics Balance and Falls Special Interest group and holds certifications in Lymphedema, Tai Chi for Arthritis and Fall prevention, LSVT Big, and is a Certified Exercise Expert in Aging Adults. Ross Eckstein is a writer for Therapy Insights and treats all varieties of outpatient injuries including orthopaedic, neurological, and cardiopulmonary conditions. His passion is for exercise, diagnostic ultrasound imaging, and orthopedic injuries. He has been board certified as an Orthopedic Clinical Specialist (OCS) since 2019. Troy Adam is a writer for Therapy Insights and specializes in treating patients who have neurological impairments and those with complex medical diagnoses. He is a certified LSVT Big practitioner as well as a trained therapist in body weight support treadmill training. He is a level two certified clinical instructor, and mentors students in the clinic 7 months out of the year. Troy mainly serves patients with spinal cord injury, Parkinson's disease, stroke, TBI, and MS.
Accreditation
This course has been Approved by CERS, an Approval Agency for the California Board of Physical Therapy. CERS Course Approval #: TBD.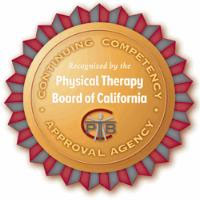 Course Details
Learning Objectives
Upon completion of this course, participants will be able to:
Describe how to use the resource: Tips for Keeping your Cartilage Healthy.
Describe how to use the resource: Heart Rate Variability Monitoring.
Describe how to use the resource: Dry Needling for Lateral Epicondylitis.
Describe how to use the resource: How and When To Calculate Ankle Brachial Index.
Describe how to use the resource: Symptoms and Differentiation of Leg Pain.
Time-ordered Agenda
0:00 - Welcome + overview of resources
0:45 - Case study: 70, male, Parkinson's disease
0:55 - Quiz
1:00 - End course
Instructional Level
Introductory
Information is geared to practitioners with little or no knowledge of the subject matter. Focus is on providing general introductory information.
Target Audience
Physical Therapists.
Live Course Information
This course will be presented on the Zoom platform. High-speed internet connection is required.
Recorded Course Information
The recorded course will be made available by April 1, 2023. The course will be available for CEUs until December 31, 2023.
Instructor Financial Disclosures
Presenters are being paid by Therapy Insights to present this content.
Product disclosure: This course focuses on Therapy Insights printable resources.
Instructor Non-financial Disclosures
Certificates of Completion
Once the exam is completed and you have provided feedback about the course, you will receive an emailed certificate of completion with course title, course instructor name/title, learning objectives, your name, your license number (if desired), and a confirmation from the CE Task Force director confirming completion of course. If your state licensing board requires specific records of course participation (all licensing boards are different), please email us and we will provide the documentation.
Instructional Methodology
Panel discussion, Case study
Refunds & Cancellation
Please see our full refund and cancellation policies here.