Course
Presented by Jennifer Raminick, CCC-SLP, BCS-S
Access Pass
Member Exclusive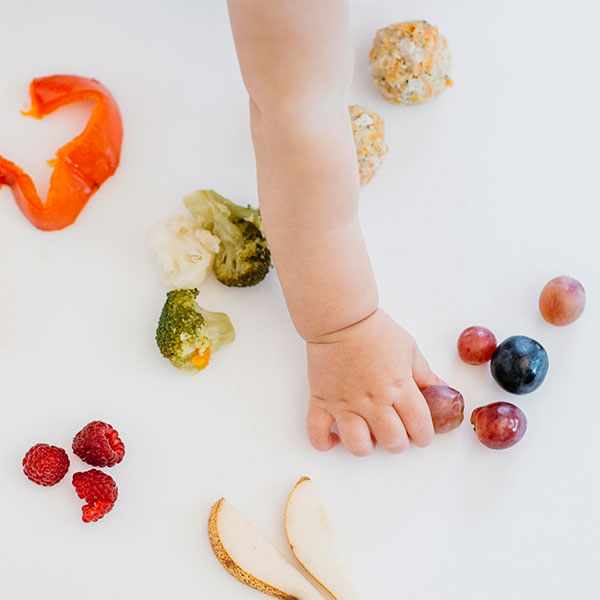 Course Description
At this time, there are very few infant or pediatric protocols and even less data on normative measures for infant and pediatric modified barium swallow studies (MBSS). This course will present the research on infant/pediatric swallow studies. The course will review candidacy for an MBSS, and include videos of MBSS to identify impairments and discuss […]
Pediatric
SLP
Birth to 3
Feeding and Swallowing
Meet Your Presenter
Jen Raminick graduated from CSULB and has been a speech-language pathologist at CHOC Children's for 7+ years. She has earned her Board Certified Specialist accreditation in Swallowing and has multiple leadership roles in the hospital, including a chair of the Clinical Practice Committee to guide patient care. She has mentored graduate students and fellow therapists, with an emphasis on MBSS and acute care inpatient competency. At CHOC, she has led a committee to implement the International Dysphagia Diet Standardization Initiative, providing guidance and education to multiple departments throughout the hospital. She has also worked on a team to write a grant for Fiberoptic Endoscopic Evaluation of Swallowing equipment and is working to develop a comprehensive FEES program. She has been both a national and regional speaker, presenting at the California and American Speech-Language-Hearing Association's annual conventions covering topics such as feeding on High Flow Nasal Cannula and implementing the IDDSI. She has also spoken as a pediatric dysphagia specialist to graduate students at CSULB.
Accreditation
This program is offered for .1 ASHA CEUs, (Intermediate Level; Professional Area).
Course Details
Learning Objectives
Upon completion of this course, participants will be able to:
Identify who is a good candidate for a pediatric swallow study.
Identify structures and physiology unique to infant swallowing on a modified barium swallow study (MBSS).
Describe key components of an infant & pediatric MBSS.
Time-ordered Agenda
0:00 - Introduction & objectives
0:05 - Review of MBSS & procedural differences between adults & pediatrics
0:10 - Identify why you would do an MBSS & who is a good candidate
0:15 - Differences between infant swallow & adult swallow relevant to MBSS
0:20 - Components of an infant/pediatric MBSS
0:35 - Discussion on clinical reasoning
0:45 - Identifying impairments & the "why" behind the impairment
0:50 - Q&A
1:00 - End presentation
Instructional Level
Intermediate
Information is geared to practitioners with a general working knowledge of current practice trends and literature related to the subject matter. Focus is on increasing understanding and competent application of the subject matter.
Target Audience
Speech-language pathologists who specialize in pediatric feeding and swallowing disorders.
Live Course Information
This course will be presented on the Zoom platform. High-speed internet connection is required.
Recorded Course Information
The course will be available for CEUs until January 20, 2025.
Instructor Financial Disclosures
Presenter is being paid by Therapy Insights to prepare and present this course.
Instructor Non-financial Disclosures
Presenter identifies as an IDDSI champion and has provided lectures on the IDDSI website about the benefits and process of transitioning to the IDDSI.
Certificates of Completion
Once the exam is completed and you have provided feedback about the course, you will receive an emailed certificate of completion with course title, course instructor name/title, learning objectives, your name, your license number (if desired), and a confirmation from the CE Task Force director confirming completion of course. If your state licensing board requires specific records of course participation (all licensing boards are different), please email us and we will provide the documentation.
Instructional Methodology
Lecture
Refunds & Cancellation
Please see our full refund and cancellation policies here.