Course
Presented by Ziya "Z" Altug, PT, DPT, MS, OCS
Access Pass
Member Exclusive
Course Description
This course is for rehab professionals wanting to learn about lifestyle medicine strategies, fall prevention guidelines, exercise prescription guidelines, sample home exercises, effects of nutrition, sleep, psychological stress and risk substance use on the topic of osteoporosis.
Adult
OT
PT
Bone Density
Orthopaedics
Meet Your Presenter
Ziya "Z" Altug, PT, DPT, MS, OCS, is a board-certified doctor of physical therapy. He has over 30 years of clinical experience in treating musculoskeletal conditions. Z. Altug uses integrative and lifestyle medicine to help his patients and clients recover and heal. He is the author of the book Integrative Healing (Cedar Fort, Inc, 2018). He treats patients privately in Los Angeles and serves as a lecturer for several universities.
Accreditation
Therapy Insights is an AOTA Approved Provider of professional development. Course approval ID #03368. This webinar is offered at 1 CEU.
This course has been Approved by CERS, an Approval Agency for the California Board of Physical Therapy. CERS Course Approval #: 22-50728-1.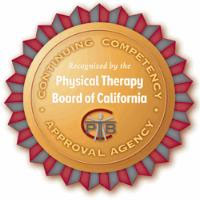 Course Details
Learning Objectives
Upon completion of this course, participants will be able to:
Define facts pertaining to osteoporosis.
Cite the incidence and prevalence of osteoporosis.
Identify the causes of osteoporosis.
Analyze lifestyle medicine strategies for preventing and managing osteoporosis.
Apply exercise prescription guidelines for managing osteoporosis.
Time-ordered Agenda
0:00 - Introduction to definitions and facts about osteoporosis
0:10 - Review lifestyle medicine considerations such as nutrition, sleep risky substances, and fall prevention guidelines
0:20 - Exercise therapy considerations such as exercise prescription guidelines, posture training, functional exercise, sports, weighted vests, Tai chi, Pilates, and home programs
0:50 - Q/A
1:00 - End course + quiz
Instructional Level
Intermediate
Information is geared to practitioners with a general working knowledge of current practice trends and literature related to the subject matter. Focus is on increasing understanding and competent application of the subject matter.
Target Audience
PTs, PTAs, OTs, and OTAs who work with adults in rehabilitation settings.
Live Course Information
This course will be presented on the Zoom platform. High-speed internet connection is required.
Recorded Course Information
The course will be available for AOTA CEUs until November 17, 2026. The course will be available for CERS-approved CEUs until November 17, 2022.
Instructor Financial Disclosures
Presenter is being paid by Therapy Insights to prepare and present this course.
Presenter works for an outpatient PT agency.
Presenter is a speaker for other continuing education programs, such as Physioplus.
Presenter has published the book Integrative Healing in 2018.
Instructor Non-financial Disclosures
Certificates of Completion
Once the exam is completed and you have provided feedback about the course, you will receive an emailed certificate of completion with course title, course instructor name/title, learning objectives, your name, your license number (if desired), and a confirmation from the CE Task Force director confirming completion of course. If your state licensing board requires specific records of course participation (all licensing boards are different), please email us and we will provide the documentation.
Instructional Methodology
Lecture
Refunds & Cancellation
Please see our full refund and cancellation policies here.