Course
Presented by Dr. Beshoy Ghaly, DPT, RMSK, ECS
Access Pass
Member Exclusive
Course Description
This course is an introduction to the basic knowledge of diagnostic musculoskeletal ultrasound in hand clinical practice. The course will highlight basic hand tissue characterization and normal structural appearance on ultrasound. The course will also discuss common pathologies encountered during the msk ultrasound scan of the hand.
Adult
OT
PT
Arm/Hand
Orthopaedics
Meet Your Presenter
Dr. Ghaly is an ABPTS Board Certified Diplomate in Clinical Electrophysiology. He is Registered in Musculoskeletal Sonography by the Alliance for Physician Certification and Advancement and holds the POCUS MSK Ultrasound Certificate. He is an APTA-Credentialed Clinical Instructor, presented in professional conferences & published multiple journal articles. He serves the Academy of Clinical Electrophysiology and Wound Management as an elected Nominating Committee Member & an item writer for the ABPTS Specialization Academy of Content Experts. He is an active member of the American Institute of Ultrasound in Medicine & an affiliate member of the American Society for Surgery of the Hand.
Accreditation
This course has been Approved by CERS, an Approval Agency for the California Board of Physical Therapy. CERS Course Approval #: 22-50786-1.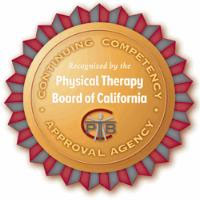 Course Details
Learning Objectives
Upon completion of this course, participants will be able to:
Define essential principles of diagnostic msk ultrasound.
Describe basic tissue characterization related to the hand on msk ultrasound.
List hand msk ultrasound image optimization techniques.
Review normal hand anatomy appearance on msk ultrasound.
Define common hand pathologies as they appear on msk ultrasound.
Time-ordered Agenda
0:00 - MSK ultrasound hand and wrist tissue characterization
0:10 - Palmar ultrasound evaluation of the wrist and hand
0:25 - Dorsal ultrasound evaluation of the wrist and hand
0:45 - Common pathologies on ultrasound
0:50 - Q/A
1:00 - End course + quiz
Instructional Level
Introductory
Information is geared to practitioners with little or no knowledge of the subject matter. Focus is on providing general introductory information.
Target Audience
PTs, PTAs, OTs and OTAs who work with adults in outpatient and inpatient rehabilitation settings.
Live Course Information
This course will be presented on the Zoom platform. High-speed internet connection is required.
Recorded Course Information
The course will be available for CEUs until November 16, 2026.
Instructor Financial Disclosures
Presenter is being paid by Therapy Insights to prepare and present this course.
Presenter holds intellectual property rights on the content being presented in this course under the trademark MSK Ultrasound Mastermind®.
Instructor Non-financial Disclosures
Certificates of Completion
Once the exam is completed and you have provided feedback about the course, you will receive an emailed certificate of completion with course title, course instructor name/title, learning objectives, your name, your license number (if desired), and a confirmation from the CE Task Force director confirming completion of course. If your state licensing board requires specific records of course participation (all licensing boards are different), please email us and we will provide the documentation.
Instructional Methodology
Lecture
Refunds & Cancellation
Please see our full refund and cancellation policies here.