Course
Presented by Morgan Nolte, PT, DPT Board-Certified Geriatric Clinical Specialist
Access Pass
Member Exclusive
Course Description
This presentation explains how to reverse insulin resistance naturally with sustainable lifestyle changes. Topics discussed include: A detailed discussion of macronutrients including different types of carbohydrates, proteins, and fats; how to use time-restricted feeding to lower insulin; the best types of exercise to lower insulin; a discussion of sleep, stress, and toxins as they relate […]
Adult
OT
PT
SLP
Aging
Arthritis
Cardiovascular Disease
Dementia
Diabetes
Meet Your Presenter
Morgan Nolte, PT, DPT is a board-certified clinical specialist in geriatric physical therapy. Frustrated by a lack of preventative care that focused on reversing risk factors instead of just treating symptoms, Dr. Nolte founded Zivli, LLC - an online course and coaching program that helps adults reverse insulin resistance for long-term weight loss and disease prevention. Zivli serves as a bridge between busy physicians and their patients by offering detailed education and ongoing behavioral support needed to change health habits for good.
Accreditation
This course has been Approved by CERS, an Approval Agency for the California Board of Physical Therapy. CERS Course Approval #: 22-50843-1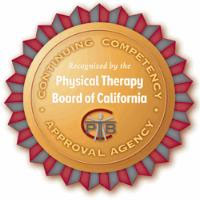 Course Details
Learning Objectives
Upon completion of this course, participants will be able to:
Explain the three major types of carbohydrates.
Describe the difference between how the three main macronutrients-carbohydrates, proteins, and fat impact insulin.
Describe how a rise in chronic stress leads to a rise in insulin resistance.
Describe barriers to implementing evidence-based weight loss strategies.
Describe how sleep, stress, and toxins relate to insulin.
Time-ordered Agenda
0:00 - How is insulin affected by different macronutrients?
0:10 - Different types of carbohydrates explained
0:20 - Discussion on different dietary proteins and fats
0:30 - Best and worst foods for insulin resistance
0:40 - Intermittent fasting and other lifestyle factors to lower insulin resistance
0:50 - Q/A plus discussion on barriers to implementation of recommendations
1:00 - End course + quiz
Instructional Level
Introductory
Information is geared to practitioners with little or no knowledge of the subject matter. Focus is on providing general introductory information.
Target Audience
PTs, OTs, and SLPs who work with adults.
Live Course Information
This course will be presented on the Zoom platform. High-speed internet connection is required.
Recorded Course Information
This course will be available for CEUs until April 25, 2023.
Instructor Financial Disclosures
Presenter is being paid by Therapy Insights to prepare and present this course.
Presenter founded Zivli, LLC - an online course and coaching program that helps adults reverse insulin resistance for long-term weight loss and disease prevention, and has a trademark pending for the same.
Presenter works as a PRN Physical Therapist for a homecare company.
Instructor Non-financial Disclosures
Presenter has a podcast/youtube channel where she frequently interviews other experts in the field such as Dr Ben Bikman, the author of Why We Get Sick.
Presenter has been following a low insulin regimen in her personal life.
Certificates of Completion
Once the exam is completed and you have provided feedback about the course, you will receive an emailed certificate of completion with course title, course instructor name/title, learning objectives, your name, your license number (if desired), and a confirmation from the CE Task Force director confirming completion of course. If your state licensing board requires specific records of course participation (all licensing boards are different), please email us and we will provide the documentation.
Instructional Methodology
Lecture
Refunds & Cancellation
Please see our full refund and cancellation policies here.