Course
Presented by Caroline Morris, PT, DPT, GCS, WHC
Access Pass
Member Exclusive
Course Description
Frustrated by repeat patients who never seem to maintain their gains from therapy? This interactive course will examine the role of health behaviors in the effective management of chronic conditions. Using the Transtheoretical Model of Behavior Change as a guiding framework, we will identify stages of behavior change and target interventions to specific stages. Self-reflection […]
Adult
OT
PT
SLP
Aging
Arthritis
Back/Spine
Orthopaedics
Meet Your Presenter
Caroline Morris is a physical therapist, health coach, and educator who is passionate about transforming the health of her patients and clients. She is an engaging presenter and incorporates reflective learning principles into her courses. Caroline has spent the majority of her career rehabilitating patients with high medical complexity in the acute care and outpatient settings. She currently acts as a Staff Development Specialist, where she supports therapists in improving their practice and collaborates with other disciplines to improve overall patient care. Caroline founded Morris Clinic in 2019 as a vehicle to provide education and wellness services to older adults and their caregivers. She is also the host of the Elder Health Connection podcast.
Accreditation
This course has been Approved by CERS, an Approval Agency for the California Board of Physical Therapy. CERS Course Approval #: 22-50848-1.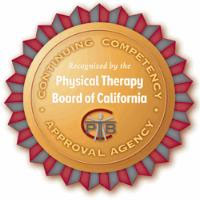 Course Details
Learning Objectives
Upon completion of this course, participants will be able to:
Define chronic conditions encountered by rehabilitation professionals.
Identify health behaviors related to chronic conditions.
Describe the Transtheoretical Model of Behavior Change.
Identify barriers and facilitators of change.
Apply principles of the Transtheoretical Model to treatment planning.
Time-ordered Agenda
0:00 - Welcome and introduction
0:05 - Most common chronic conditions encountered by rehabilitation professionals
0:10 - Pop quiz: High impact health behaviors
0:15 - High impact health behaviors
0:20 - Self reflection activity: Personal adherence to high impact health behaviors
0:25 - Overview of Transtheoretical Model of Behavior Change
0:30 - Self-reflection activity: States of change
0:35 - Barriers/facilitators of change
0:40 - Self reflection activity: Personal barriers/facilitators
0:45 - Treatment plan based on stages of change
0:50 - Self- reflection activity: Personal action steps
0:55 - Q/A
1:00 - End course + quiz
Instructional Level
Intermediate
Information is geared to practitioners with a general working knowledge of current practice trends and literature related to the subject matter. Focus is on increasing understanding and competent application of the subject matter.
Target Audience
PTS, PTAs, OTs, COTAs and SLPs that work with adults.
Live Course Information
This course will be presented on the Zoom platform. High-speed internet connection is required.
Recorded Course Information
This course will be available for CEUs until May 18, 2023.
Instructor Financial Disclosures
Presenter is being paid by Therapy Insights to prepare and present this course.
Presenter is a salaried faculty member of Virginia Hospital center and Marymount University.
Presenter is a professional health coach and will describe some of the tools she uses in the presentation.
Instructor Non-financial Disclosures
Certificates of Completion
Once the exam is completed and you have provided feedback about the course, you will receive an emailed certificate of completion with course title, course instructor name/title, learning objectives, your name, your license number (if desired), and a confirmation from the CE Task Force director confirming completion of course. If your state licensing board requires specific records of course participation (all licensing boards are different), please email us and we will provide the documentation.
Instructional Methodology
Lecture
Refunds & Cancellation
Please see our full refund and cancellation policies here.