Course
Presented by Dr. Elise K. Cantu, PT - Board Certified Oncologic Clinical Specialist - LANA-Certified Lymphedema Therapist
Access Pass
Member Exclusive
Course Description
This course designed to introduce physical therapists & occupational therapists to the basics of chemotherapy & how chemotherapy affects a person. This live course will focus on the broad categories & side effects of chemotherapy. This course will also include a brief case review of short- & long-term effects of chemotherapy on a person's functional […]
Meet Your Presenter
Dr. Elise Cantu is a physical therapist practicing in Fort Worth, Texas. She is extremely passionate about Oncologic Physical Therapy and patient care. She understands how frustrating it can be to find resources to treat Oncology patients and thus started TheOncoPT.
Accreditation
This course has been Approved by CERS, an Approval Agency for the California Board of Physical Therapy. CERS Course Approval #: 21-50681-1.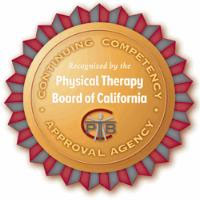 Course Details
Learning Objectives
Upon completion of this course, participants will be able to:
Describe chemotherapy and its uses.
Understand commonly used chemotherapies and how they affect the body.
Explain long-term effects of chemotherapy on functional mobility.
Apply knowledge gained to a patient case example.
Time-ordered Agenda
0:00 - Introduction, review of course objectives, agenda
0:05 - Introduction to cancer and how cancer affects the body
0:10 - Introduction to chemotherapy and why it is used in cancer treatment
0:20 - Overview of chemotherapy classes and their side effects
0:45 - Case review and interactive discussion; Q&A
1:00 - End course + quiz
Instructional Level
Introductory
Information is geared to practitioners with little or no knowledge of the subject matter. Focus is on providing general introductory information.
Target Audience
PTs, PTAs, OTs and OTAs who work with adults and children in outpatient, home health or inpatient rehabilitation settings.
Live Course Information
This course will be presented on the Zoom platform. High-speed internet connection is required.
Recorded Course Information
The course will be available for CEUs until August 17, 2026.
Instructor Financial Disclosures
Presenter is being paid by Therapy Insights to prepare and present this course.
Presenter is an oncology CE instructor for other companies.
Presenter is a salaried faculty member of Texas Christian University.
Presenter is a pediatric lymphedema consultant with Brylan's Feat Foundation.
Presenter is the voice behind TheOncoPT podcast.
Presenter is a core team member of Survivorship Solutions.
Instructor Non-financial Disclosures
Presenter's grandmother is a cancer survivor.
Certificates of Completion
Once the exam is completed and you have provided feedback about the course, you will receive an emailed certificate of completion with course title, course instructor name/title, learning objectives, your name, your license number (if desired), and a confirmation from the CE Task Force director confirming completion of course. If your state licensing board requires specific records of course participation (all licensing boards are different), please email us and we will provide the documentation.
Instructional Methodology
Lecture
Refunds & Cancellation
Please see our full refund and cancellation policies here.