Course
Presented by Jonatan Niszczak, MS, OTR/L, BT-C
Access Pass
Member Exclusive
Course Description
This course will provide an overview on burn care and rehabilitation. The focus for the program is to provide the attendee with the basic knowledge and skills required for effective management of burn care and to effectively provide interventions to support the functional recovery of the burn survivor.
Meet Your Presenter
Jonathan Niszczak, MS, OTR/L BT-C has an advanced Master's Certification in Hand and Upper Quadrant Rehabilitation from Drexel University and a Master's of Science in Occupational Therapy from Thomas Jefferson University. Jonathan has also achieved Burn Therapist Certification (BT-C) in 2018 as part of the inaugural national certification program from the American Burn Association. Jonathan has been working directly in burn rehabilitation for over 23 years. He is an active member of the American Burn Association; European Burn Association; International Society for Burn Injuries and the Australian New Zealand Burn Association. Jonathan currently serves as the Education Chair for the International Society for Burn Injuries (ISBI). Jonathan has published and presented in both domestic and international peer reviewed journals and clinal textbooks primarily on burn rehabilitation and scar management of the upper extremities and face.
Accreditation
Therapy Insights is an AOTA Approved Provider of professional development. Course approval ID# 05714. This Distance Learning-Independent and Distance Learning-Interactive is offered at .1 CEUs, introductory level, OT Service Delivery. The assignment of AOTA CEUs does not imply endorsement of specific course content, products, or clinical procedures by AOTA.
This course has been Approved by CERS, an Approval Agency for the California Board of Physical Therapy. CERS Course Approval #: 23-50917-1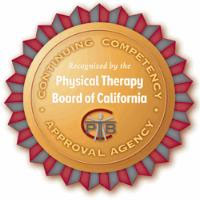 Course Details
Learning Objectives
Upon completion of this course, participants will be able to:
Describe the basics of therapy management for burn injuries.
Describe overall care and management for burns in both acute and rehab stages.
Participants will be able to identify effective rehab strategies for patients and caregivers along the continuum of care.
Time-ordered Agenda
0:00 - History of burn care
0:10 - Incidence and etiology
0:20 - Burn classification
0:35 - Skin anatomy and function
0:45 - Burn classification and type
0:55 - Burn complications
1:00 - End course + quiz
Instructional Level
Introductory
Information is geared to practitioners with little or no knowledge of the subject matter. Focus is on providing general introductory information.
Target Audience
OTs and PTs who work with patients with burns and their caregivers.
Live Course Information
This course will be presented on the Zoom platform. High-speed internet connection is required.
Recorded Course Information
This course will be available for AOTA CEUs until November 15, 2027. This course will be available for CERS CEUs until November 15, 2023.
Instructor Financial Disclosures
Presenter is being paid by Therapy Insights to prepare and present this course.
Presenter is employed by Bio Med Sciences, Inc. and Thomas Jefferson Hospital Burn Unit.
Presenter works as a consultant and presents information related to burn rehabilitation.
Instructor Non-financial Disclosures
Member of the American Burn Association.
Certificates of Completion
Once the exam is completed and you have provided feedback about the course, you will receive an emailed certificate of completion with course title, course instructor name/title, learning objectives, your name, your license number (if desired), and a confirmation from the CE Task Force director confirming completion of course. If your state licensing board requires specific records of course participation (all licensing boards are different), please email us and we will provide the documentation.
Instructional Methodology
Lecture
Refunds & Cancellation
Please see our full refund and cancellation policies here.