Course
Presented by Kelly Casey, OTD, OTR/L, BCPR, ATP, CPAM
Access Pass
Member Exclusive
Course Description
Amyotrophic Lateral Sclerosis (ALS) is a devastating progressive neuromuscular disease. Knowledge of the advances in equipment, technology, and therapeutic interventions help guide treatment for patients facing ever-changing challenges. This course will review the specific recommendations, equipment, and technology focused on keeping patients engaged in meaningful activities.
Meet Your Presenter
Kelly Casey, OTD, OTR/L, BCPR, ATP, CPAM has been the senior occupational therapist in the outpatient ALS clinic and in acute care neurosciences at The Johns Hopkins Hospital for the past 16 years. She is the Founder and Director of the Johns Hopkins ALS Assistive Technology Clinic. She serves on the leadership team as a Clinical Specialist, training and supervising therapists. She is faculty at Johns Hopkins Hospital and Virginia Commonwealth University. As the principal investigator, Casey has initiated and completed several IRB-approved studies. Her work has been published in research publications and featured in multiple national presentations at national conferences. Dr. Casey is AOTA Board Certified in Physical Rehabilitation, RESNA certified as an Assistive Technology Professional, and certified in Physical Agent Modalities.
Accreditation
This program is offered for .1 ASHA CEUs, (Intermediate Level; Professional Area).
Therapy Insights is an AOTA Approved Provider of professional development. Course approval ID 01843. This webinar is offered at 1 CEU.
This course has been Approved by CERS, an Approval Agency for the California Board of Physical Therapy. CERS Course Approval #: 21-50625-1.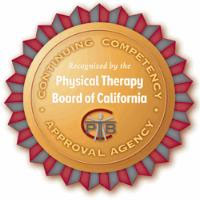 Course Details
Learning Objectives
Upon completion of this course, participants will be able to:
Describe ALS and the evidence supporting therapeutic intervention for persons with ALS.
Identify at least three pieces of adaptive equipment appropriate for patients at various stages of ALS.
Identify at least three pieces of assistive technology appropriate for patients at various stages of ALS.
Identify at least three recommended referrals or resources addressing the needs of persons with ALS.
Time-ordered Agenda
0:00 - Description of ALS, evidence supporting multidisciplinary care, pharmacological interventions, exercise, evidence for interventions.
0:15 - Adaptive equipment and recommendations for: ADL - clothing, IADL, driving, transportation, travel, leisure activities.
0:30 - Functional mobility, powered wheelchair, home modifications, and splinting.
0:35 - Assistive technology – smart home technology, AAC, computer access, patient cases.
0:45 - Additional bulbar ALS recommendations, as well as respiratory and cognitive considerations.
0:50 - Funding considerations, support groups, community resources.
0:55 - Q/A
1:00 - End course + quiz
Instructional Level
Intermediate
Information is geared to practitioners with a general working knowledge of current practice trends and literature related to the subject matter. Focus is on increasing understanding and competent application of the subject matter.
Target Audience
Physical, occupational, and speech therapists who work with people who have ALS.
Live Course Information
This course will be presented on the Zoom platform. High-speed internet connection is required.
Recorded Course Information
The course will be available for CEUs until February 15, 2025.
Instructor Financial Disclosures
Presenter is being paid by Therapy Insights to prepare and present this course.
Presenter is a salaried faculty member who conducts research related to the content of this presentation. Her employer is Johns Hopkins Hospital.
Presenter holds a grant through the Johns Hopkins Woman's Board. Presenter receives honoraria from the Muscular Dystrophy Association.
Instructor Non-financial Disclosures
Certificates of Completion
Once the exam is completed and you have provided feedback about the course, you will receive an emailed certificate of completion with course title, course instructor name/title, learning objectives, your name, your license number (if desired), and a confirmation from the CE Task Force director confirming completion of course. If your state licensing board requires specific records of course participation (all licensing boards are different), please email us and we will provide the documentation.
Instructional Methodology
Lecture
Refunds & Cancellation
Please see our full refund and cancellation policies here.